Welcome to the online home of Victory Baptist Church!
       Our prayer is that this website will be a helpful tool as you seek the Lord's leading in your life.  The Lord led my family to Dothan in April of 2010.  We love serving God in Southern Alabama and I thank Him for the people that He has called us to reach. Victory Baptist Church is a place where the Word of God is promoted and proclaimed in love.  Our church theme for 2015 is "Asking for the Old Paths" as seen in Jeremiah 6:16. This means to go back to the way God intended for man to relate to Him in the beginning.

       We strive to take the Gospel to every creature and to reach our community with the love of Christ (Matthew 28:19-20).   We believe that at the "heart" of it all, should be a love for God and a love for people (Matthew 22:37-40).  We are thankful for the love that God has given us for Him, for our church family, and for our community.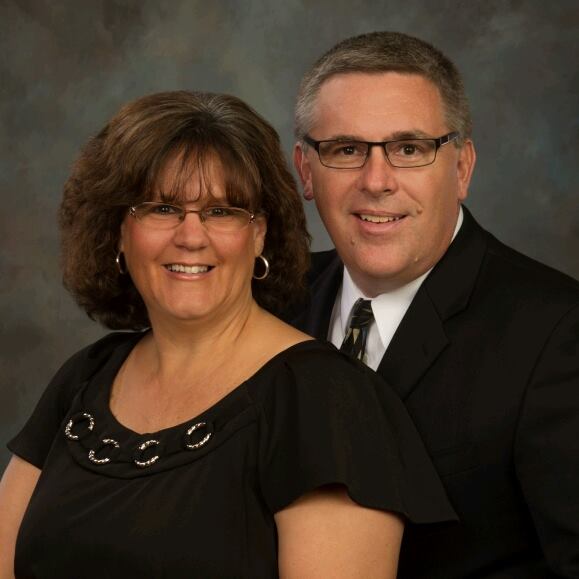 Pastor Wilmore's Testimony
I was saved and baptized at the age of seven years old. From an early age I knew that God wanted to use my life and I remember telling my Pastor that I wanted to be just like him.
At the age of eighteen I surrendered fully to the Lord and attended one year of Bible College where I met my wife Renee. It was not until age twenty six that I felt a clear call to preach. I immediately enrolled in Bible College to finish my formal education while serving as a children's pastor and youth pastor.
After graduating from Heritage Baptist University in 2000 our family moved to Orlando, Florida where I served as assistant pastor at Tabernacle Baptist Church. In 2007 I accepted the call to pastor First Baptist Church in Matlacha, Florida, a small struggling church of ten people. On our last Sunday there, we had over sixty in attendance. The Lord blessed our time there and we were able to assist that church in calling its next pastor.
In April of 2010 I accepted the call to Dothan, Alabama. We are excited about what the Lord has in store for us in the Dothan community. We have seen many saved, baptized, and now growing in the Lord.
Pastor's Vision for Victory Baptist Church
God has blessed this church with a beautiful facility so I plan to fill it to capacity with Gods help.
 My first priority is to develop a children's ministry that provides a spiritual challenge along with an engaging atmosphere. (2 Timothy 3:15 "And that from a child thou hast known the holy scriptures, which are able to make thee wise unto salvation through faith which is in Christ Jesus"). I want children to have a mindset that they can learn to serve God now. This mentality will feed into our teen department developing leadership qualities (2 Timothy 3:14, "But continue thou in the things which thou hast learned and hast been assured of, knowing of whom thou hast learned them"). How can we "continue" in what we have learned if we have not been taught very much? I envision a teen group that has regular activities as well as service related opportunities. My desire for this church is to see young people preparing for ministry, specifically training and sending our preachers, missionaries, and Christian school teachers, etc. (Acts 13:3 "And when they had fasted and prayed, and laid their hands on them, they sent them away"). Additionally, I envision preparing those, who God has not called into the -time ministry, to be qualified and equipped believers in their chosen field of work.
The toughest age group to keep is the nineteen to twenty-five year old bracket. I plan to host activities to keep this age group connected as well as getting these members plugged into the ministries of the church.
Finally, the senior adult population is typically the forgotten resource of most churches ( Proverbs 16:31 "The hoary head is a crown of glory, if it be found in the way of righteousness"). I have worked for several years with senior adult ministries. I plan to develop areas of ministry as well as activities for the mature adults of this church. The great state of Alabama has many wonderful places to visit which will make for some exciting trips.
My vision for this church is to remain a soul winning, independent, fundamental Baptist Church (Proverbs 29:18 "Where there is no vision, the people perish: but he that keepeth the law, happy is he"). I desire to enhance the work that exists here by equipping the saints for service through teaching, preaching, and practical application of Godly local church principles. There are several ministry areas I plan to develop, but all will have an emphasis on winning souls, encouraging the believer, and equipping the saints.